How to keep buyers engaged every step of the way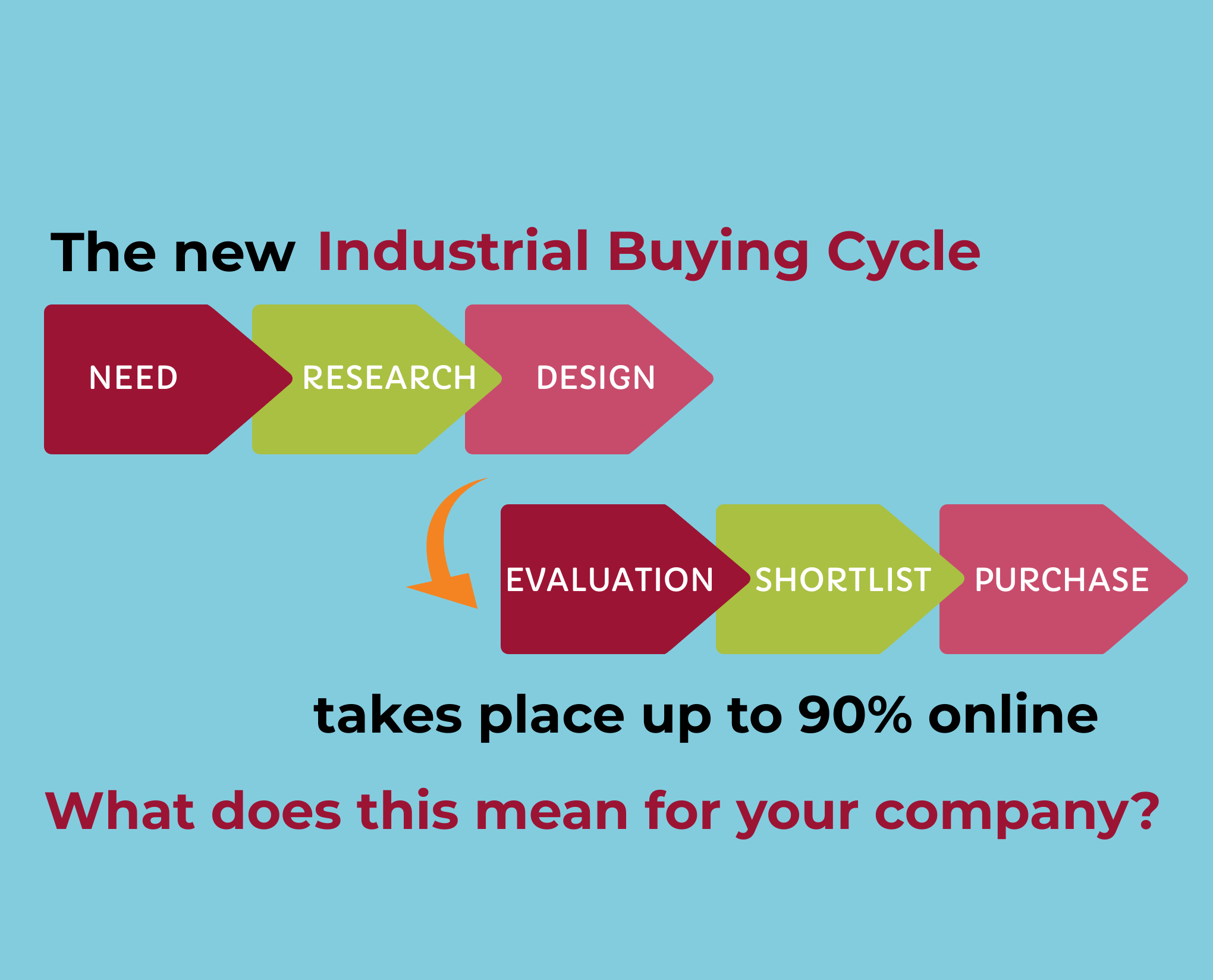 Many manufacturers talk about themselves & their capabilities on their websites for example, industries served, equipment list, plant size, specialties your company possesses, etc. All of this makes sense. And it's good information to have on your site, but it's not enough. 
Today, you need to make it easy for a buyer to evaluate your company by getting right at the tangible benefits of working with your company. 
Ask yourself, "What would I want to know right away if I were searching for a supply partner?" Then write that. Write directly to them. (More about that in a future blog post!) 
Think about it this way: You can deliver a monologue about yourself to someone. That would not be that interesting to a prospect. Or, you could figure out what the prospect is interested in and talk about that.  This will allow you to 'connect' with a prospect.  Once connected, establishing a relationship becomes much easier.
So, for example, instead of starting out with listing your machinery, think about what makes your machinery a benefit to the customer. Does it empower faster turnaround times? Is it more accurate? What would make the buyer care about your machinery? Talk about that. The machinery list can still be available to them, but you don't lead with it and assume they will find it compelling enough to give you a call. 
To learn more about how to talk to your potential buyers every step of the way, download our free whitepaper "Demand Generation: 3.1 Expanding Our Definition" at this link. Or, you can Contact Us today to talk about a sale-driven marketing strategy for your company. 
–parin
Managing Partner, StratMg