Why Us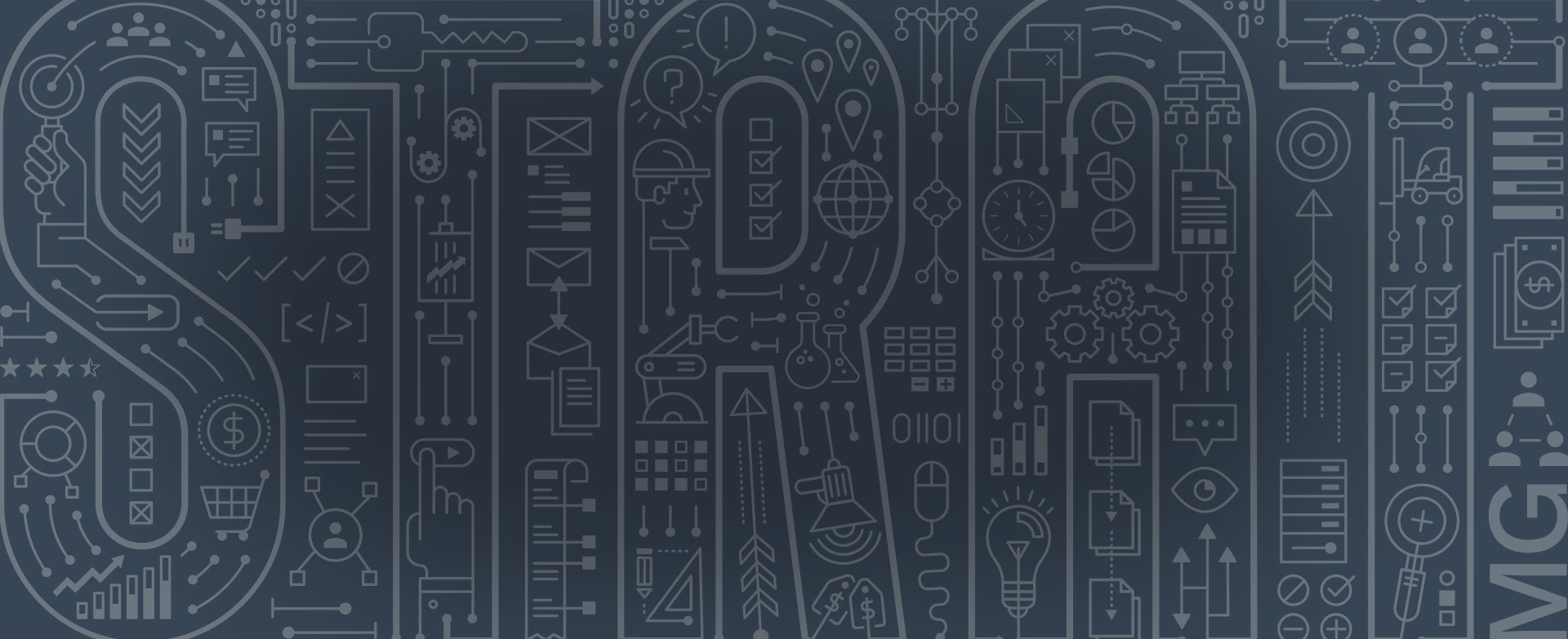 "Before people buy from you, they have to buy into you"
– We make that happen!
We are relationship builders within the industrial manufacturing space, that's what we do! 
We apply the age-old proven principles of relationship building—only, we have adapted the implementation of those principles to the ever-changing norms and channels of online communications.
We specialize in leveraging marketing and sales best practices coupled with complex technologies to offer simplified sales, faster.
"StratMg has been a trusted extension to our team since 2015. They are proven relationship builders. Their ability to craft personalized journeys for our customers and prospects have allowed us to not only generate consistent & quantifiable sales growth but also do more with less."
"StratMg is so thorough. That is greatness for me. Anyone should feel fortunate to have you looking out for them."
"Simply put, StratMg proved their core philosophy – to position Armoloy to be a partner to our prospects and not just another supplier. Their ability to help us successfully create an identity for Armoloy Corporation as a trusted advisor was instrumental in our sales growth. Their solution has generated a momentum for us and our many franchises across multiple industries, and we intend to keep building on that momentum."
"StratMg found a way to develop & deliver on a 'crawl-walk-run' strategy that resulted in diversified sales growth for FN Smith. Their integrity & a quantifiable results-oriented approach is the primary catalyst to our successful relationship. They're a true extension of our sales team."
"StratMg made an effort to understand our business, our challenges and our goals. Couple that with their impressive knowledge of marketing best practices, they delivered a strategy that has helped us develop and implement our go-to-market plan. They kept us on target with a quantifiable strategy plan that provided an excellent return on our investment. In addition, they have never tried to over-sell us on anything. We have the utmost confidence and trust in them"
"StratMg is a trusted extension of our team for over 7 years now. From building complex multi-track nurture campaigns in Eloqua, implementing CRM integrations, rolling out Discover and Engage, to providing us with best practice advice on lead management – StratMg always delivers. Their technical depth with marketing automation allows us to push the envelope. We like the fact that they always put results front and center for all our discussions to ensure we are headed in the right direction"
"I really enjoy working with the team. They are strategic, intelligent and responsive."
"We have come to rely on StratMg for years as an extension of our marketing team. They have optimized our budget allocation and consistently quantify the dollars spent with results achieved. They have instilled and streamlined a metrics-based marketing and sales process to gauge effectiveness at any given point in time. They are a true asset to our team!"
"We work with StratMg for two main reasons – their depth of knowledge in best practices around demand generation and the ability to help us execute with relatively quick turnaround times. They make an extra effort to understand our goals, our industry and the strengths/weaknesses of our team to then make recommendations that help us achieve our objectives. We value our partnership with StratMG and look forward to future projects. It's not about invoices with them, it's about our results!"
"StratMg are excellent listeners – a mark of a great partner!  They took the time to understand our business, our core competencies and value propositions.  Then, based on their learnings, they helped us create a unique identity and positioned us to be trusted advisors to our customers and prospects.  The results-based focus throughout the project was a refreshing change to a typical partner relationship.  I believe that was the key factor that directly corelated to the overall success of the project.  It was a pleasure to work with them indeed."
"StratMG exposed sales opportunities in segments we didn't even have on our radar.  Further, their streamlined process keeps my level of involvement to a minimum.  As a business owner it is important for us to work with experts that are driven by results and are conscious of our time and capital investment.StratMG checks all those boxes for sure!"
"StratMg uses analytics-driven insights to drive actionable tactical plans.  Their solution has been unambiguously quantifiable and their value-add to our growth strategy – indisputable!"
"Choosing StratMg as a partner was an easy decision made even easier by what they stand for. StratMg is focused on building relationships, which aligns directly with our company values. Their partnership truly feels like an extension of our own team. Plus, their results-oriented approach meant there were quantifiable results tied to each step of the plan."
View All Testimonials
Our Results
With over a decade of experience in working with hundreds of industrial manufacturing companies, our contribution and results speak for itself.
Over
100
%
Industrial Manufacturing Clients
Over
125M
%
Million Attributable Revenue Impact
Over
92
%
Successful Project Rate
Don't just take our word for it, put us to the challenge! For now, here are a few things our customers have to say about us.
Testimonials
Portfolio
We're StratMg, we believe in Results … Period!
Our Approach
Be an extension to your team! Complement the strengths of your team! BE your team!
Even though we deal in the world of emotional drivers, our philosophy is best summarized by W. Edwards Deming, "In God we trust. All others bring data." Our approach is deeply rooted in customer intimacy that is built on the foundation of quantifiable insights and unambiguous deliverables.
Account Manager - From Day 1, you are assigned a dedicated Account Manager. This Account Manager is focused on ensuring the relationship consistently delivers on expectations. This is accomplished by our commitment to our process.
Kick-off meeting - An agreement on a project plan coupled with unambiguous deliverables.
Dashboards - An insights & a metrics-based dashboard to track progress for various functions —A Business Owner to a Director to a Marketing Manager.
Transparency & Honesty – We let our results speak for us, but we have been humbled many times. We do not shy away from the truth; we give our all even if it entails re-doing the entire project should it fall short of the expected results. In other words, our pledge—we win or die trying!
Our Integrated Solutions
Our solutions vary significantly based on your specific objectives, in-house skillsets, budget & bandwidth availability, etc. We start with a strong foundation.
Step 1
Clearly understand your business goals
Step 2
Map the goals to quantifiable milestones & deliverables
Step 3
Design a blue-print of the tactical plan
Our solutions vary significantly based on your specific objectives, in-house skillsets, budget & bandwidth availability, etc. We start with a strong foundation.
Our Insights & Analytics
We can track the overall Return on Marketing Investment all the way down to a specific Marketing Channel or Campaign Effectiveness. All that is easy to track and analyze with technology platforms available today. Our core differentiator, however, is to take insights and analysis to the next level.
"if you can not measure it, you can not improve it."
We specialize in stringing specific pearls of actionable insights that truly drive sales. For instance...
What does a DNA of your 'ideal' customer look like?
Where is your 'lowest-hanging fruit' to generate short term traction?
How can you identify and pro-actively prevent specific customers from defecting?
Again, no one size fits all. Given your specific challenges, we articulate the questions that need to be answered followed by a list of metrics and data points to address them. It is this tracking, collecting, monitoring and analysis of data that leads us to a holistic understanding of data-driven insights on a plan of action moving forward. This agile approach of constantly learning and implementing the learnings in our out-reach, almost in real-time, is what leads to decisive and unambiguous results.
As a dedicated industrial marketing agency, we understand both your products and what makes people tick. Put it together and you have a team of experts that is dedicated to reaching future and current clients with solutions to their pain points at the right time, in the right way. We focus on relationship building with new technology and digital information that produces real-time data and analytics for changes in strategy on the fly. 
At StratMg, we know how to combine the strengths of marketing and sales to land you more sales, faster, while building long-term relationships that drive organic growth over time. We work directly with you to develop a strategy that fits perfectly with your unique needs because we know that one-size-fits-all solutions rarely work well. With our industrial marketing agency on your team, you'll have a village of skilled analysts, SEO developers, graphic designers, social media gurus, and more to get your company where you want to be – at the top of your industry.
Our People
Internet and technology platforms have enabled marketing to evolve and walk in lockstep with a smart and informed customer. This requires a myriad skill sets—Strategy, Marketing Automation, SEO, Online Advertising, Social Media, Email Marketing, Analytics, Graphic Design, Web Development, the list just goes on.
It Takes A Village!
Wouldn't it be ideal to have access to all the required skillsets from a proven team of experts in your industry at the price of a full-time junior marketing manager? We do that! It truly is a win-win!
Let's Talk
Put us to the test, we thrive on it!
Let's Talk

Let's Talk