The Importance of Getting Your Website Up to Speed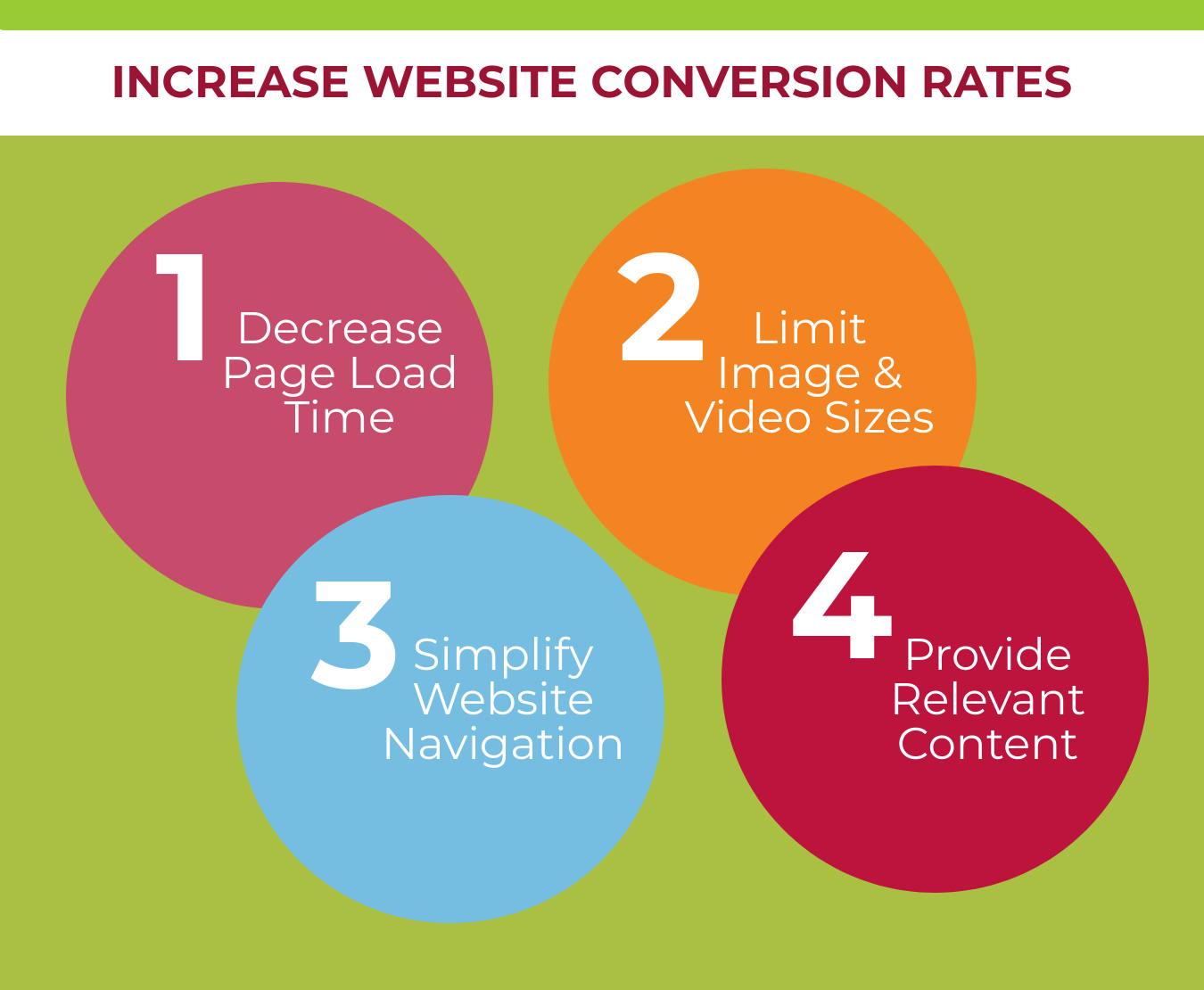 Lower Page Load Times Dramatically Increase Conversion Rates
Did you know that page load time directly correlates to website conversion rates? An often overlooked way to increase website conversion rates is to reduce page load time. In fact, boosting page load speed by just one second can translate into a 7% increase in conversions. 
As an industrial manufacturer looking for ways to gain a competitive advantage, consider your website performance. Although this may not seem like a big deal, the proof is in the results. Maintaining website traffic is essential in order to amplify your online conversions.
It takes only 50 milliseconds for users to form an opinion about your website. The impression you make during this time determines whether they will stay or leave.
Don't Keep Customers Waiting
Increasing your page speed impacts the customer's buying journey. Website conversion rates drop by an average of 4.42% with each additional second of load time. Also, the first 5 seconds of page load time matter most when it comes to conversion rates.
3 More Tips for Boosting Website Conversion Rates
Now that you know the importance of page load time to increase website conversion rates, I'm sure you're eager to go test your site. While you're thinking about your website, consider these other major conversion rate factors:
Humanized, brand-specific media. Avoid stock photos. Add friendly faces to your contact pages. (Also, remember to optimize media sizes for faster load times!)
Clear navigation for ease of users
Relevant content to make the buyers' journey easy
Increasing website conversion rates is critical in gaining a competitive advantage in industrial manufacturing. Interested in seeing how your website performs? As a strategic marketing partner, StratMg provides website optimization analysis and consultation. Contact us to continue the conversation!
–parin
Managing Partner
With over two decades of experience, Parin leads an expert demand-generation agency, StratMg, that helps industrial manufacturing clients achieve unambiguous and quantified organic sales growth across the US, EMEA & APAC.
Parin has built & positioned StratMg to be a value-added marketing services provider that strives to create a culture of quantified sales-driven marketing initiatives leading to sustained business growth through channel management, diversification, new customer acquisition and retention strategies and tactical execution.